February 27th. New! Video for "Pinecone". 
Written by Kacey Johansing from the album "Grand Ghosts"
Directors: Ben Fee & Pete Lee
Editor: Ben Fee
Producer: Colin Shane
Production Company: SCANDINAVIA – wearescandinavia.com
Cinematographer: Drew Daniels
Camera Assistants: Zachary Kertezs, Christian Saxton
Production Designer: Margaux Rust
Costume Design: Ashley Eva Brock
Production Designer Assistants: Kat Audick, Norah Hoover
Gaffer: Steve Forbes
Grip: Alan Cecil, Cory Riley, John Michael
Production Assistance: Jenny Calhoun
Colorist: Jaime Obradovich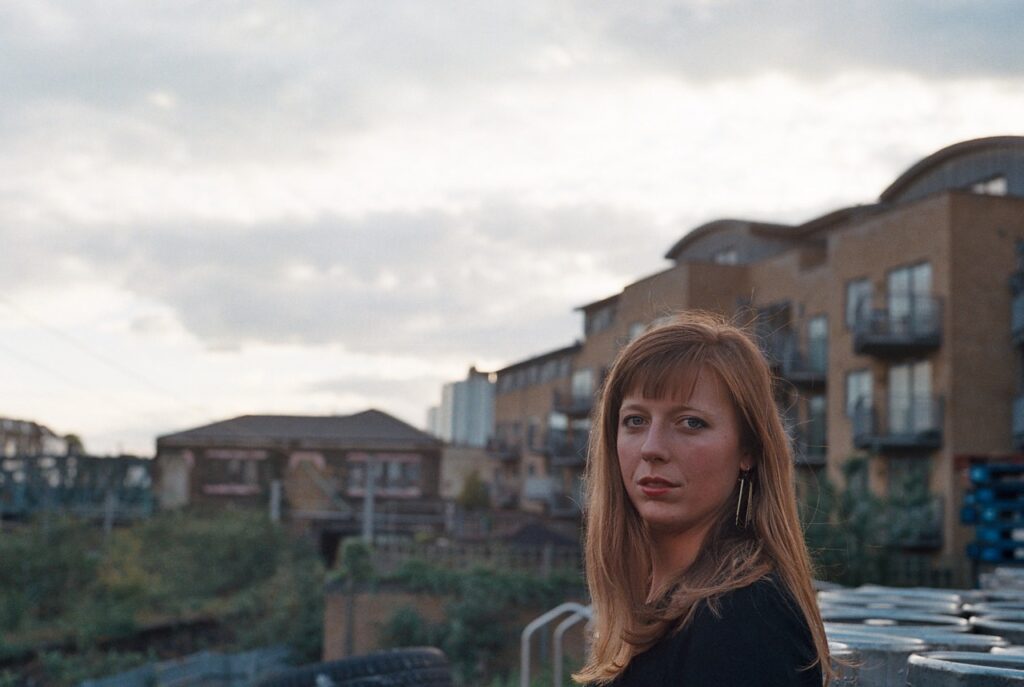 London, moments before playing at The Roundhouse. Photo by Stephen Ledger-Lomas. May 15, 2013.
April 2nd. New! Video for "Honey".
Written by Kacey Johansing from the album "Grand Ghosts"
Directed by Amanda Marsalis
Art Directed by Simone Rubi
Produced by Simone Rubi
Edited by Patrick Nelson Barnes
Dress by Ashley Eva Brock
Special guests: Alia Shawkat, Jessi Campbell, Simone Rubi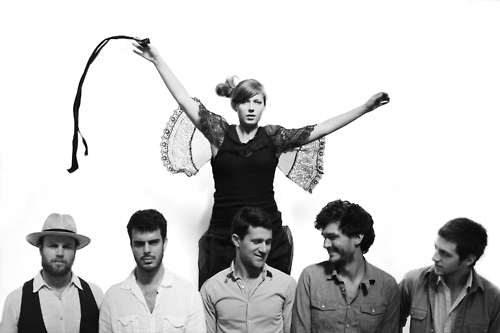 SEE BELOW FOR MP3S, VIDEOS, TOURDATES, and PHOTOS. FOR PRESS.

UPCOMING SHOWS:
Kacey's other band "Yesway" is releasing an album in May. They will be touring in March. 

Described by The Bay Bridged as "gorgeous acoustic pop", San Francisco based musician Kacey Johansing creates songs with meandering melodies, lush harmonies and moody aural landscapes. Weaving together elements of folk, jazz, pop and classical music, it sounds as if she spent years studying in old smoky theaters with icons Leonard Bernstein and Joni Mitchell directing the show, and The Beach Boys in the orchestra pit. A soulful, honeyed voice and lilting vibrato land her the leading role. She has shared the stage and contributed to projects with local talents Tune-Yards, Sean Hayes, Mirah and Thao Nguyen and has collaborated with French filmmaker Vincent Moon.

Johansing's latest release and sophomore LP, Grand Ghosts, evokes the wilderness of the California coastline that she now calls home and the isolated mountain towns in Colorado where she grew up. Sonically and thematically darker than her debut album Many Seasons (2010), Grand Ghosts grapples with loss, paying homage to loved ones who passed during the making of the record. While Many Seasons reads more like a playbill, featuring a rotating cast of skilled friends and local musicians, Grand Ghosts was intended to capture the chemistry shared by the more permanent cast consisting of Johansing (electric guitar, piano, organ, vocals), Jeremy Harris (guitar, piano, vocals, and string arrangements), Robert Shelton (keyboards), James Riotto (bass), Ezra Lipp (drums), and Andrew Maguire (vibraphone, percussion).